A Harmony Project Podcast with Sarah Lawfull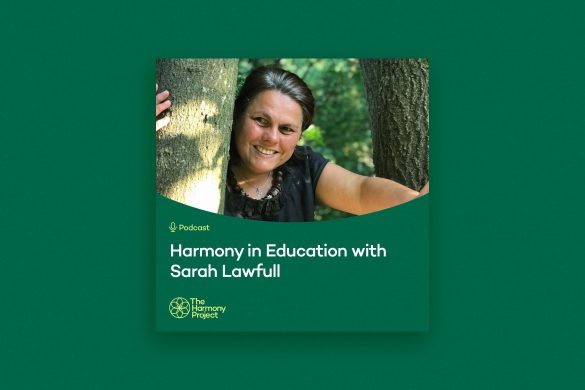 In this week's podcast, Richard Dunne talks to Forest School Association Director and trainer Sarah Lawfull about the importance of bringing nature into children's learning.
Sarah shares her own experiences as a child growing up in rural Devon, being able to explore the wilderness beyond her home, and explains how this shaped her as an early years teacher and later Forest School leader.
"Forest School is about learning how we are, learning to look after ourselves, learning to look after and care for other people, and learning to care for the planet" says Sarah. It is about encouraging children to "understand the ecology and ecosystem we are in, whether out in a woodland or in our school's grounds".
Sarah is part of a group calling for a Nature Premium, to fund nature experiences for every child. The idea is that this would not only improve children's mental and physical wellbeing after lockdown, but also demonstrate a positive investment in their future as part of the Green Recovery.