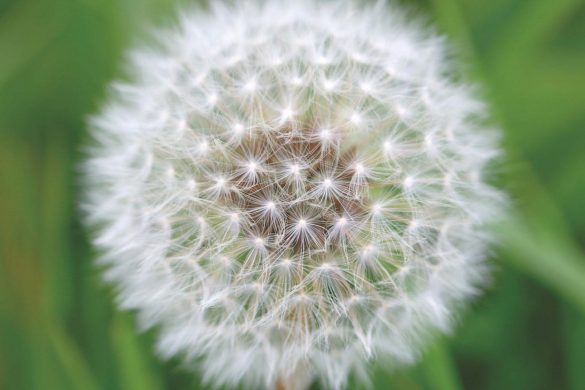 When education allows students to learn from Nature – rather than simply learning about Nature – they are better placed to engage with issues of sustainability.
The Harmony Project aims to transform education to ensure it is fit for purpose in preparing young people for life in the 21st century, not just to pass exams. We work with teachers and other educators to re-frame teaching and learning around natural laws and principles which show the world as an interconnected whole.
We believe this approach can help young people understand the world in which they find themselves and develop the skills they need to take action from this place of understanding. This will enable them to learn how to live more sustainably.
The Project is led by Richard Dunne. In his 30-year career in education (most recently as the headteacher of an Ofsted-graded 'Outstanding' school), Richard has developed a school curriculum based on Nature's principles of Harmony. These principles guide and inform the way a 'Harmony curriculum' is structured, providing a coherent and meaningful framework through which National Curriculum learning objectives can be delivered.
The Harmony Project is part of the Sustainable Food Trust, which works to accelerate the transition to more sustainable food and farming systems. It is an integral part of the SFT's wider educational work and its commitment to promoting an understanding of the impact our choices and actions have on the world.
A new way of learning to live
The Harmony Project envisions a way of learning to live that is based upon a deep understanding of – and connection to – the natural world.
We work with educators to help them put Nature's principles of Harmony at the heart of teaching and learning. When education is structured in this way, students are better placed to develop a more connected, systemic way of seeing and understanding the world, and our place in it.
The work of The Harmony Project takes its inspiration from HRH The Prince of Wales' vision, set out in his book Harmony: A new way of looking at our world. This vision shows us that when we learn from principles that ensure the resilience and balance of systems in Nature and when we apply this learning to our own lives, we begin to embrace better, healthier ways of living.
Nature's principles of Harmony
We currently work with seven core principles of Harmony in Nature:
The principle of Interdependence reveals that the elements within natural systems are wholly interconnected; each element has a value and a role to play.
The principle of the Cycle illustrates that Nature's regenerative, cyclical systems are models of sustainability, reusing resources and eliminating waste.
The principle of Diversity is expressed in natural systems which are healthy and resilient, and better able to adapt to change.
The principle of Adaptation shows that living things are always adapting to their place and to the ecosystems they are part of. This ensures each species is able to survive and thrive.
The principle of Health demonstrates that the balance and well-being of natural systems is maintained by the dynamic relationships that exist within them.
The principle of Geometry reveals that the patterns we see in Nature, in micro and macro form, also exist in us. Far from being separate from Nature, we are Nature.
The principle of Oneness unites all these principles, revealing their interconnectedness and helping us to understand that – like all life on Earth – we are part of something greater than ourselves.
Putting principles of Harmony into practice
Our approach to education teaches students wholeness, not separateness.
With this in mind, we support educators in developing curricula and educational practices based on enquiries, or 'big questions', through which students can learn not just about Nature, but also from Nature.
Nature's principles of Harmony provide the context for learning, with opportunities built into the curriculum for students to explore issues of sustainability and to respond to them. Subject skills and knowledge are applied and secured in the context of the enquiry, giving them real purpose and meaning.
This is a new way of learning.
At a time when we need urgently to change the way we think, act and live in relation to the wider world, a Harmony curriculum, applied and adapted to the local context of each school or education setting, provides a fresh and exciting approach to how we learn.