A Harmony Project Podcast with Professor David Cadman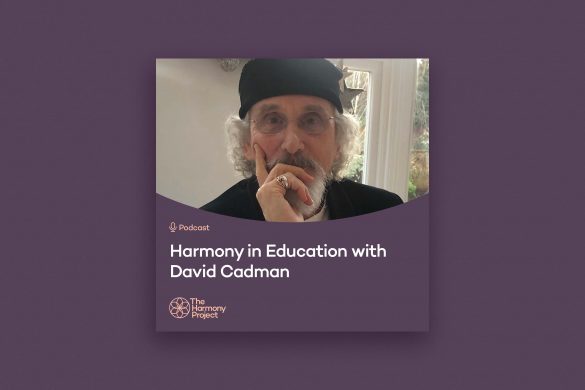 During this podcast, Richard Dunne speaks to Advisor to The Harmony Project, Professor David Cadman.
Writing under the pseudonym of William Blyghton, David is writing a trilogy being published by Panacea Books. The first part of this trilogy was published in 2017 under the title of The House by the Marsh.
David is also a visiting professor at the University of Maryland, USA, a Harmony Professor of Practice at the University of Wales Trinity St David, a fellow of the Temenos Academy and Harmony Advisor to The Prince's Foundation.
During the podcast David discusses his upbringing as a Quaker, the lessons he learnt during his time at boarding school and the evolution of his career in estate management and property markets through to his work with HRH The Prince of Wales (following the Toxteth Riots of 1981), which led to his ongoing work with The Prince's Foundation.
Richard asks David about his understanding of Harmony and his new School of Love.
"Harmony is constantly fluid and flowing and in movement from and towards. It is always seeking to find a point of equilibrium even if we don't rest upon it for very long" explains David. "The shaping force of that moment is love".