Harmony in Education with Catherine Smith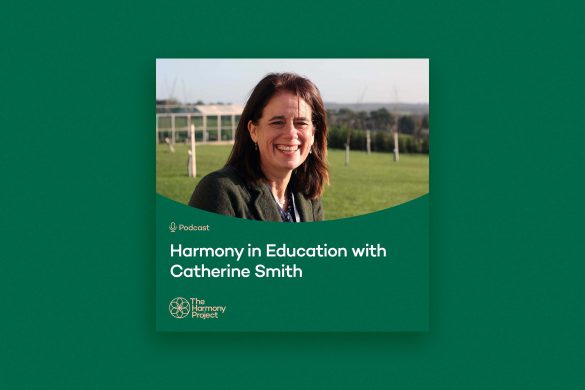 In this podcast Richard speaks to Catherine Smith, Headteacher at Damers First School in Dorset.
Damers is a large first school with specialist provision for children with complex communication needs, which sits at the heart of the Duchy of Cornwall's Poundbury development in Dorset. Damers introduced the Harmony principles to their curriculum two years ago and are now beginning to embed these principles into all areas.
Catherine shares her journey to Headship, which was driven by her own experience of the power of education as a means to overcome barriers and her three decades of teaching and advisory work, both at local and national level. Her passion for inclusion and her determination to 'find the learner' within every child, regardless of their background or starting point, is evident in every aspect of Damers' provision.
Harmony at Damers is the 'golden thread of learning' says Catherine. "It has proved invaluable during an incredibly challenging year, but a year that has also gifted the opportunity to share the depth of these principles with our community and to truly explore their relevance".