The Future of Education with Sian Goodspeed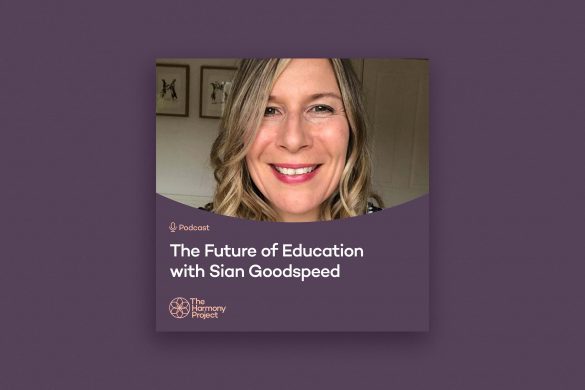 In the first of our new podcast series on The Future of Education, The Harmony Project's Director, Richard Dunne, is joined by flexi-schooling advocate Sian Goodspeed, who is also Founder of Flying Start Tuition and a former primary school teacher.
As a child, Sian explains that she had a real passion for imaginative play, for music, art, and creative writing. Later in life, when she trained to become a teacher, her intention was to bring creativity and project-based, joined-up learning to life in the classroom.
Inspired by the work of The Harmony Project, Sian has recently established a one-day programme for home-educated children on a care farm, as an example of an alternative model of education, focused on learning through nature and about nature, and using Harmony principles as a framework. Sian believes in child-led learning, with compassionate communication at its heart.
During the conversation, Richard and Sian discuss the need for a more diverse way of recognising children's skills and talents and the importance of encouraging children to look inwards for approval. "From the moment we are born, we are being trained to look outwards for approval, which is reinforced through the school system" says Sian. Instead, we should allow children just to be themselves, to have the space to explore ideas and the freedom to play, and to recognise their own achievements.
Sian now home-schools her own children, which she believes provides a balance between core skills and creativity.
Before creating Flying Start, Sian was a primary school teacher for twelve years.  She is also an author for educational publisher, Schofield and Sims and has written many 11+ books. Sian's favourite thing about Flying Start is seeing the positive impact on so many children and being surrounded by an inspiring team of colleagues. In her spare time, Sian enjoys relaxing at home with her family, going out for walks or bike rides and having a family movie night in. Sian loves to sing and is in two choirs and an acapella quartet!