The Future of Education with Donna Edmonds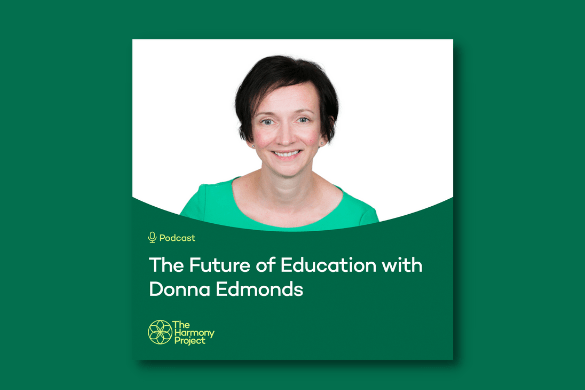 We are joined by Donna Edmonds, CEO of Farms for City Children, a charity that's enabling children from disadvantaged communities to experience farms in the heart of the British countryside.
In this conversation, Donna shares how throughout her schooling, teachers became early role models and inspired her to pursue a career in education.  When she became an NQT in 2000, she was asked to lead a trip to the farm at Nethercott House, Devon. Growing up on a council estate in South London, she had no experience of the natural world. The week was utterly transformative and life-changing for her, as she realised the poverty of experience that she had suffered in being denied access to the natural world. So began her relationship with the charity she now leads and her advocacy to see access to Nature as the right of every child, not a privilege.