Geometry lesson plan: How can I use a vesica to draw a fish?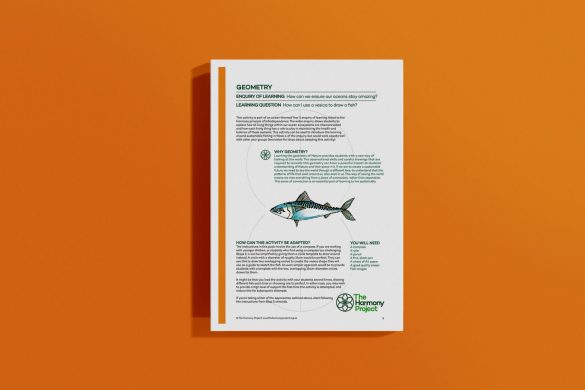 Use this step by step lesson plan to explore with students the shapes and patterns we see in different fish species.
The activity set out in this lesson plan, and in the accompanying 'how to' film, is part of an ocean-themed Year 5 enquiry of learning linked to the principle of Interdependence. The wider enquiry allows students to explore how all living things within our ocean ecosystems are interconnected and how each plays a role in maintaining the health and balance of those systems. This lesson plan can be used to introduce the learning around sustainable fishing in Week 4 of the enquiry.
Even if the linked enquiry of learning is not taught in its entirety, this lesson plan can be used to teach a standalone activity as part of other learning about our seas and oceans, fish and other marine life. Alternatively, it could be used as the basis for an art activity or even as a creative introduction to circles and other 2D shapes in maths. This approach may be better suited to teachers and other educators who wish to explore elements of a Harmony approach to teaching and learning but who aren't teaching in a setting in which a Harmony curriculum is already embedded.
Once students have explored one fish in detail through this Geometry activity, a follow-on art and design activity that works well is to plan and create a 3D sculpture of the fish they have drawn using papier maché. If each student in the class creates their own fish sculpture, these can be displayed together as a striking celebration of their learning.
To teach this activity you will need:
A class set of compasses

Pencils

A4 paper

A selection of images of fish