The Future of Education with Dame Alison Peacock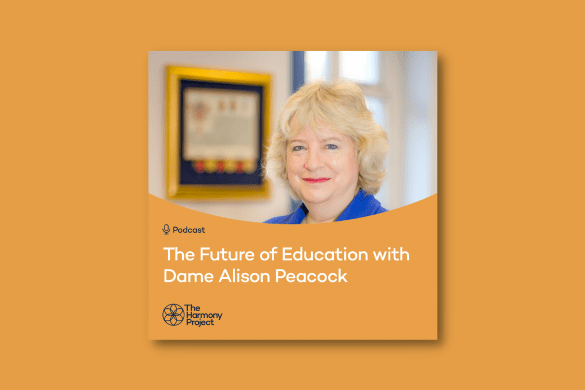 Dame Alison Peacock shares her experiences as a chief executive of the Chartered College of Teaching and discusses why now is the right time to rethink education.
What are the opportunities and challenges we face in education today? Could the outcomes of learning be measured in a more holistic way? Why is now the right time to rethink the purpose of education? Hear Dame Alison Peacock discuss these and many other topics in the fourth episode of the Future of Education podcast.
Dame Alison Peacock is chief executive of the Chartered College of Teaching, a new professional body that seeks to raise teachers' status through celebrating, supporting and connecting them to provide expert teaching and leadership. Prior to joining the Chartered College, Dame Alison was executive headteacher of The Wroxham School in Hertfordshire. Her career to date has spanned primary, secondary and advisory roles. She is an honorary fellow of Queens College Cambridge and UCL, a visiting professor of both the University of Hertfordshire and Glyndŵr University and a trustee for Big Change. Her research is published in a series of books about 'learning without limits', offering an alternative approach to inclusive school improvement.