How could primary school food education in England be improved?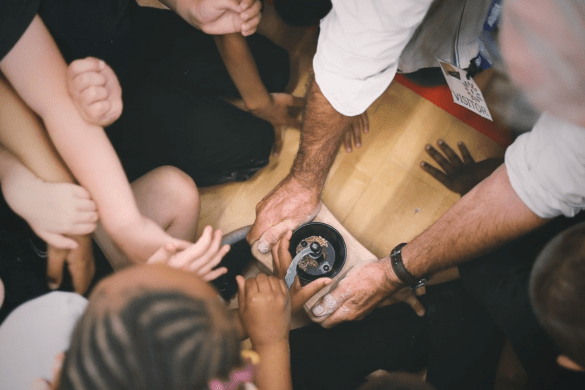 How could primary school food education in England be improved? Building on the NFS with insights from international research and projects
Following the success of our last food education session in June, we are delighted to welcome back Kim Smith, Trustee and Co-Chair of TastEd– a charity that helps children learn to love eating fruit and veg, by using the senses.
Kim is a Masters in Food Policy graduate, with over 20 years' experience working across diverse sectors of the U.K. food system including supermarkets, food service, food manufacturers, farmers markets, food events and education.
A lifelong lover of food, she now shares her passion and knowledge with children at a South London primary school. Here she has developed an afterschool cooking club into a curriculum based, food education programme, using food as a tool for teaching the curriculum.
Kim has also recently completed research into 13 countries curriculums to see how they addressed food literacy.
During this event, we will explore in more detail the findings of Kim's research and discuss how best we can improve food education in England, linking to the National Food Strategy.
For the second part of the session, Kim will be joined by Richard Dunne, Director of The Harmony Project and Barny Haughton, Founder of Square Food Foundation, for a discussion around what food education could look like in the future, linked to a week-long, whole-school pilot – 'The Story of Our Bread' – that the team carried out in Bristol earlier this year.