A Harmony Project Podcast with Nizam Uddin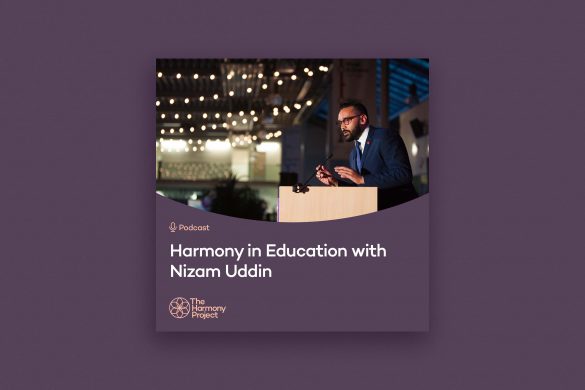 In this podcast, Richard Dunne speaks to Nizam Uddin, Senior Head of Mosaic and Community Integration at The Prince's Trust.
Nizam shares his experience of education as a young person growing up in East London, as well as his fascination with StarTrek and a growing ambition to "cultivate environments that encourage young people to lead innovation towards a world that is far more sustainable".
Richard and Nizam also discuss the work of The Prince's Trust's Mosaic initiative and how Harmony in education might help to support disadvantaged young people.
"How do you future-proof a generation of young people so that they are prepared to make the changes required for a better world for all of us tomorrow?"
Nizam believes that, "for young people growing up in urban areas, we need to offer more opportunities [for them] to build a basic relationship with greenery. From there we can start conversations around the principles of Harmony…but there is work to be done to create the language which meets them where they are".